Chlorine Dioxide Generator
Sabará Químicos e Ingredientes provides the possibility of obtaining Chlorine Dioxide by means of Generating Equipment, through the chemical route with Hydrochloric Acid and Sodium Chlorite, this last input being produced in Santa Barbara D'Oeste - SP, in a pioneer and exclusive way in all Latin America.
The result is a Chlorine Dioxide with a high degree of purity and efficiency.
The equipment used in the generation of Chlorine Dioxide have a high level of production yield (above 95%) and also have an automation package that allows greater control over the process.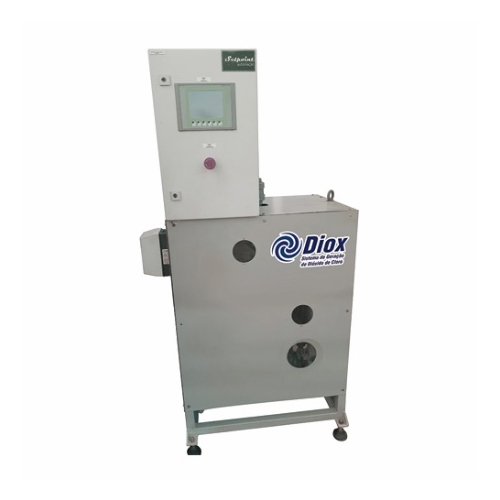 • Does not form free chlorine in the generation of Chlorine Dioxide
• Possibility of remote access to the equipment
• Issuance of reports with production and operating status
• Changing process parameters
• Integration with the client's supervisory system
• 3kg / h
• 6kg / h
• 10kg / h
For more detailed information, please contact our Technical Sales Department - BioE.